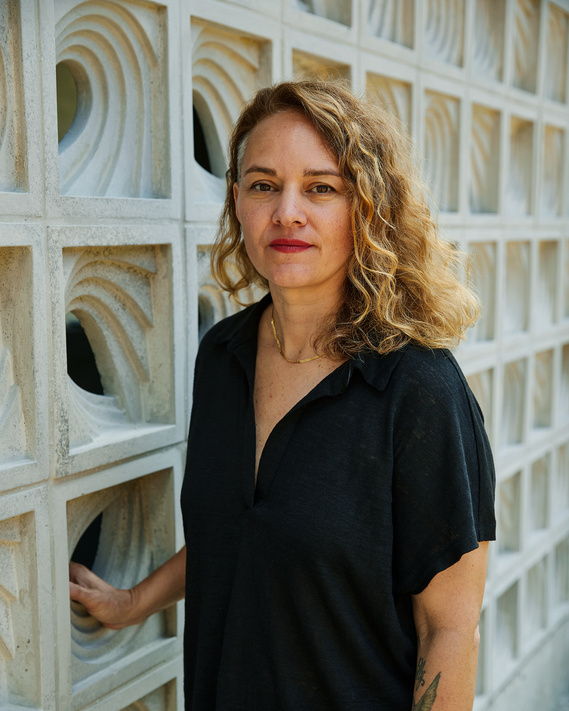 XS refers to the small scale of architecture (shorthand for Extra Small) that reveals material and linguistic connections to culture and intimacy with the body.
XS "excess" a term that has been used against the decorative or applied aspects of historic architecture. In my practice I hope to demonstrate the necessity for the XS scale of surface treatment through the use of tiling, surface patterning, and ornament to engage motif, communication, and vibrance in architecture.
Sarah Strauss is a Registered Architect in New York State and a LEED Accredited Professional. Sarah founded XS Architect in 2015 as a practice dedicated to tropical architecture and new ornament. Strauss collaborates with clients, artists, and institutions to bring each project to life.

Sarah received her Master of Architecture from the Yale school of architecture in 2002 and her B.A. in Art History, Fine Arts, and Chemistry from Duke University. Sarah co-founded Bigprototype LLC with John Nafziger in 2004 and builds houses in New York and Puerto Rico.
Sarah currently teaches a graduate seminar at Pratt Institute in the Interior Design Department called Vibrant Blocks.